PPC Management Services that Increase Your Leads & Sales
PPC ads are the most effective way to drive leads, improve sales or sign-ups if campaigns are created with strategy it can deliver magnificent results.
PPC ads Reach potential new customers across the right channels, and get them to pay attention to your business.
We know that successful PPC advertising requires an understanding of more than just channels. It's about creating an in-depth strategy for budget planning, demographic and psychographic audiences, customer journeys and customer acquisition.
Our team is experienced in making campaigns creative, profitable and impactful, getting you the results you want, when you want them.
We use data driven insights, supported by new technology and creative flair to produce a truly integrated experience across all paid networks. Our team specialize in helping international and local brands make an impact. We're the strategic partner and PPC agency you've always been searching for!
How can we help you?
If you want to see more on digital marketing services, contact us directly. Even if you don't end up hiring us, you'll walk away with at least 2-3 insights to measurably improve your online marketing performance.
What's Included In Our PPC Services
PPC advertising is a cost-effective, quick way to generate more website traffic, leads and sales. When you choose our PPC Services, you'll get:
1. DIGITAL COMPETITOR ANALYSIS
Completing a market analysis of your service areas and industry

Finding local competitors currently investing in PPC with higher ad positioning

Analyzing search terms, monthly search volumes, and more in your market

Creating and setting revenue and cost-per-lead goals
2. CUSTOM, DATA-DRIVEN AD
Researching keywords to find what and how your customers are searching for your services

Creating ad copy and creatives for high-performing ads

Split-testing ad copy and creatives

Conducting competitor research on ad copy and creatives
3. PPC AD TRACKING AND ANALYTICS
Tracking average ad positions by campaign

Tracking click-through rate

Tracking and optimizing cost per click

Tracking leads, calls, and sales

Attributing revenue to each paid campaign
4. PPC CAMPAIGN MANAGEMENT
Managing and tweaking bids for each campaign

Monitoring keyword search queries and adjusting bidding

Monitoring the average position, click-through rate, and cost per click

And more optimizations for campaign improvement
Paid ads that target consumers based on their queries in search engines

PPC-ad-specific landing page optimizations

Display advertisement campaigns

Retargeted ads and remarketing campaigns
6. PPC ADVERTISING ACROSS MULTIPLE PLATFORMS
Paid social media marketing campaigns on Facebook, Twitter, LinkedIn, Instagram, Pinterest, and more

YouTube advertising

Google Ads campaign management

Google Local Services ads management

Bing Ads campaign management
PPC SERVICES FOR SMALL, MEDIUM, AND ENTERPRISE BUSINESSES
Our vision as a pay per click management company is to help small and medium-sized businesses , and agencies on behalf of other various businesses, drive exceptional results by leveraging the power of search. Our goal as a leading pay per click advertising company is to help businesses optimize their search engine marketing effectiveness in order that they may acquire more customers at significantly lower costs. 
Like : 
–  Google Ads Management
– Bing Ads Management
– Google Local Services Ads Management
– YouTube Advertising
– Display Ads Management
– Social Media Campaigns
– Shopping Ads (Ecommerce) Management
today for more information about our PPC management services and how your business can occupy coveted page one real estate on Google and Bing with INFINITE INFO PPC services.
How Much Do PPC Services Cost?
Every campaign is totally different, thus it's not possible to quote a one-size-fits-all price. The price of the service can vary depending on your keyword volume and monthly spend.
Different businesses have differing types of demand, Goals and budget and we do provide our services accordingly. We perceive the necessity of all the business owners whether or not your budget is little or massive, we have a tendency to manage it all without any compromise with our quality. For us, each client is very important and wish everybody to grow their business with our PPC Management services.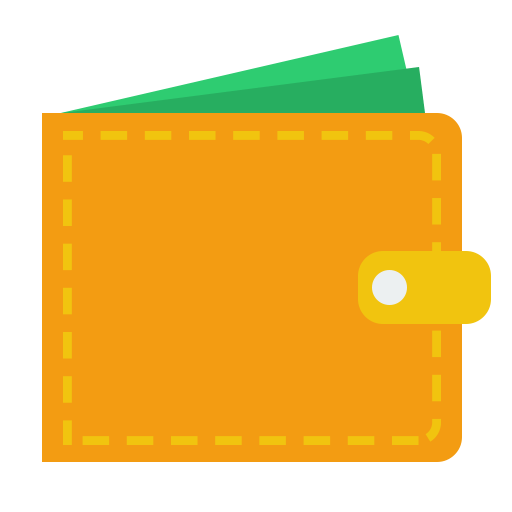 Need PPC Services? Trust One of the Best PPC Services.
We're a marketing agency that works strategically with your business.
We look at the world through the eyes of your customers to develop a strategy, delivered through multiple channels and disciplines. We're not your run-of-the-mill marketing agency – we think out of the box and deliver results in line with your objectives.
Contact us online or Chat with us to learn more about INFINITE INFO pay per click advertising and management services for small businesses.